Friends of the Library
The Friends of the Library & Gallery share a mutual interest in the continuing development of the collections and programs. The Friends contribute invaluable support for the general collection, the Special Collections, the Library Gallery, and cultural programs. Volunteers assist in organizing events and publications, participate in the Library's outreach to the community, raise funds, and may serve on the the Friends Council, which governs the organization (see our By-Laws for more information).

Questions? Contact us at: 410-455-2356
Email: aok@umbc.edu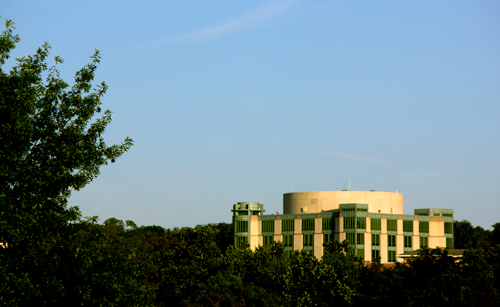 Membership
Join the Friends of the Library & Gallery by printing our membership form and sending it with your check made payable to the UMBC Foundation to the mailing address on the form. Certain in-kind contributions will also qualify one for membership. All gifts are used to enhance the collections and programs of the Library & Gallery.
Please read our 2016-2017 letter on joining the Friends.
Privileges of membership in the Friends
Membership in the Friends of the Library & Gallery bestows these privileges:
the use of all Library collections on-site
the use of many library services and online materials on-site
for Patron-level members and above: borrowing circulating materials (except Media and Leisure Reading collections) for one year from date of donation
Members and their guests are invited to events sponsored by the Friends, as well as to all exhibitions and cultural programs sponsored by the Library & Gallery.
---
Friends Publications
The Friends Newsletter
Other Publications
---
Friends Sponsored Events
Sorry, no upcoming events
---
Giving to the Library
Donating Money
There are several ways to support the Albin O. Kuhn Library & Gallery. You can donate to an endowment fund, a spending account, or a particular project. To learn more about these options, please continue to our Donations page.
If you need assistance or have questions regarding donations of cash, securities, etc., please call The Administrative Offices at 410-455-2356 or contact Library Administrative Offices.
Donating Books or Materials
As of June 30, 2017 the Kuhn Library discontinued accepting most donations of general collection materials. However, Special Collections will continue to accept donations of photography materials, Special Collections materials, as well as archival books and materials.
General Collection Donations
The Library will continue to accept pre-approved donations from on-campus offices and current faculty, staff and students. Please contact the Collection Management office to discuss possible on-campus donations: 410-455-2341 or illcm@umbc.edu.
Special Collections Donations
Special Collections will continue to accept funds and in-kind materials and should be contacted at 410-455-2353 or speccoll@umbc.edu. Please visit the Support Special Collections page for more information.