Browse all
Philip M. Wagner papers, Collection 1
Perry Hall Improvement Association records, Collection 2
Rita Saltz collection, Collection 3
Ferdinand C. Latrobe papers, Collection 4
Barbara Young papers, Collection 5
Mildred Grossman papers, Collection 6
David F. Bischoff papers, Collection 7
American Society for Cell Biology records, Center for Biological Sciences Archives, Collection 8
International Union of Immunological Societies records, Center for Biological Sciences Archives, Collection 9
American Type Culture Collection records, Center for Biological Sciences Archives, Collection 10
American Society for Biochemistry and Molecular Biology records, Center for Biological Sciences Archives, Collection 11
American Association of Immunologists records, Center for Biological Sciences Archives, Collection 12
Society of Protozoologists records, Center for Biological Sciences Archives, Collection 13
Biophysical Society records, Center for Biological Sciences Archives, Collection 14
Society for Industrial Microbiology records, Center for Biological Sciences Archives, Collection 15
Tissue Culture Association records, Center for Biological Sciences Archives, Collection 16
R.D. Allen film and videotape collection, Center for Biological Sciences Archives, Collection 17
Keith Porter papers, Center for Biological Sciences Archives, Collection 18
University of Maryland Biotechnology Institute records, Center for Biological Sciences Archives, Collection 19
Hugh Bolton Jones letters, Collection 20
American Association of Anatomists records, Center for Biological Sciences Archives, Collection 21
Society for Developmental Biology records, Center for Biological Sciences Archives, Collection 22
Jule Eisenbud collection on Ted Serios and thoughtographic photography, Collection 23
Baltimore Sun foreign bureaus records, Baltimore Sun Archives, Collection 24
Ernest Kempe collection, Collection 25
Brian C. Daley papers, Collection 26
Stabler family papers, Collection 27
Thomas F. Monteleone papers, Collection 28
John Price Bell papers, Collection 29
American Genetic Association records, Center for Biological Sciences Archives, Collection 30
Margaret J. Bennett Home ledger, Collection 31
Baltimore Sun memorabilia collection, Baltimore Sun Archives, Collection 32
Harold A. Williams papers, Baltimore Sun Archives, Collection 33
Baltimore Sun financial and selected labor records, Baltimore Sun Archives, Collection 34
Geoffrey Fielding collection of Baltimore Sun cartoons, Baltimore Sun Archives, Collection 35
Stephen Tall papers, Collection 36, Special Collections
Kathleen Skullney collection, Collection 37
Jo Ann Argersinger manuscripts, University Archives, Collection 38
Software and Information Industry Association records, Collection 40
Mark Rice papers, Collection 41
Jacob Riis letter, Collection 42
Dick Higgins collection, Collection 43
Albin O. Kuhn papers, University Archives, Collection 44
Baltimore Camera Club records, Collection 46
Marvin Mandel collection, Collection 47
Carl Baker oral history interviews, Center for Biological Sciences Archives, Collection 48
Henry Clay B. Norris diary, Collection 49
President's Office records, University Archives, Collection 50
Democratic National Convention collection, Collection 51
University Senate records, University Archives, Collection 52
Dean of the College of Arts and Sciences records, University Archives, Collection 53
UMBC Oral History collection, University Archives, Collection 55
Africana Studies records, University Archives, Collection 56
Alumni Relations records, University Archives, Collection 57
American Studies records, University Archives, Collection 58
Ancient Studies records, University Archives, Collection 59
Athletics, Physical Education and Recreation records, University Archives, Collection 60
Biological Sciences records, University Archives, Collection 61
Board of Regents records, University Archives, Collection 62
Career Services Center records, University Archives, Collection 63
Center for Art, Design, and Visual Culture records, University Archives, Collection 64
Campus Scheduling and Guest Services records, University Archives, Collection 65
Visual and Performing Arts records, University Archives, Collection 66
Dresher Center for the Humanities, University Archives, Collection 67
English records, University Archives, Collection 68
Gloria Oden papers, University Archives, Collection 69
International Archives for Aerospace Art records, Collection 70
Facilities Management records, University Archives, Collection 71
John Starr papers, University Archives, Collection 72
Graduate School records, University Archives, Collection 73
Human Resources records, University Archives, Collection 74
New Media records, University Archives, Collection 75
Interdisciplinary Studies records, University Archives, Collection 76
Albin O. Kuhn Library and Gallery records, University Archives, Collection 77
Mathematics and Statistics records, University Archives, Collection 78
Meyerhoff Scholars Program records, University Archives, Collection 79
Ethnomusicology records, University Archives, Collection 80
Political Science records, University Archives, Collection 81
Provost Office records, University Archives, Collection 82
Theatre Department records, University Archives, Collection 83
James Arnquist papers, University Archives, Collection 84
Television scripts, Collection 85, Special Collections
Barbara S. Kraft papers, Collection 86, Special Collections
Margaret Lewis Reed microscope, Center for Biological Sciences Archives, Collection 87
Morton Rubin papers, University Archives, Collection 88
Institutional Research records, University Archives, Collection 89
Residential Life records, University Archives, Collection 90
John M. Titchener papers, University Archives, Collection 91
Joseph L. Sanders correspondence, Collection 92
John Haskell papers, University Archives, Collection 93
Women's Center records, University Archives, Collection 94
Sam McCready papers, University Archives, Collection 95
Willie B. Lamouse-Smith papers, University Archives, Collection 96
Institutional Advancement records, University Archives, Collection 97
Sandra Herbert papers, University Archives, Collection 98
Harold A. McDougall papers, Collection 99
O'Donnell family papers, Collection 100
Leonardo J. Sirios papers, Collection 101
Jonathan Finkelstein papers, University Archives, Collection 102
Jaromir Stephany papers, University Archives, Collection 104
Society for Invertebrate Pathology records, Center for Biological Sciences Archives, Collection 105
Solidarity collection, Collection 106
UMBC historic documents, University Archives, Collection 107
Joseph L. Arnold papers, Collection 111
Lynne Sachs papers, Collection 114
Robert Burchard papers, University Archives, Collection 115
Maryland Folklife Program records, Maryland Traditions Archives, Collection 116
Baltimore Sun photographs, Baltimore Sun Archives, Collection 117
Jack Engeman collection, The Photography Collections, Collection 118
Eleanor Hovda collection, Collection 119
Maryland Traditions records, Maryland Traditions Archives, Collection 120
Dorothy Howard papers, Maryland Traditions Archives, Collection 121
Ola Belle Reed collection, Maryland Traditions Archives, Collection 122
Jason Pate collection, Maryland Traditions Archives, Collection 123
F. Belle Devilbiss journal of school lessons, Collection 126
Kuhn family scrapbook, University Archives, Collection 127
Student Affairs records, University Archives, Collection 129
Steven Gentry manuscript, Collection 133
Robert Gerle papers, University Archives, Collection 134
Elaine Eff papers, Maryland Traditions Archives, Collection 146
Baltimore and Ohio Railroad Glee Club collection, The Photography Collections, Collection 147
Public Policy records, University Archives, Collection 148
Tim Ford photographs, University Archives, Collection 149
Annie Greene manuscript, Collection 151
John Q. Lane sketchbook, Collection 152
J. H. Swartz manuscript, Collection 153
John Dos Passos letter, Collection 154
Lizette Woodworth Reese manuscript, Collection 155
Die-cut scrapbook, Collection 156
Commodore Philip Voorhees log book, Collection 157
Autograph book, Collection 158
Michael J. Geraghty manuscript, Collection 159
Andrew D. Jack journal, Collection 160
Account sheets, Collection 161
Baudour Porcelain records, Collection 162
Chinese paper money, Collection 163
John Lofland manuscript, Collection 164
Charles J. Ingersoll papers, Collection 165
Levy Lammott promissory note, Collection 166
John H. B. Latrobe letter, Collection 167
Puerto Rico official documents, Collection 168
A. Bertram Chandler manuscript, Science Fiction Literary Manuscripts, Collection 169
Robert Chilson manuscript, Science Fiction Literary Manuscripts, Collection 172
Isaac Asimov manuscripts, Science Fiction Literary Manuscripts, Collection 173
Roger Zelazny Papers, Science Fiction Literary Manuscripts, Collection 174
Gerard F. Conway manuscript, Science Fiction Literary Manuscripts, Collection 175
Gordon R. Dickson manuscript, Science Fiction Literary Manuscripts, Collection 176
V. K. Findlay scrapbook, Collection 177
John K. Diomede manuscript, Science Fiction Literary Manuscripts, Collection 179
Herbert Franke manuscript, Science Fiction Literary Manuscripts, Collection 180
M. A. Foster manuscript, Science Fiction Literary Manuscripts, Collection 181
Raymond Z. Gallun manuscript, Science Fiction Literary Manuscripts, Collection 182
Joseph Green manuscripts, Science Fiction Literary Manuscripts, Collection 183
Charles L. Harness papers, Science Fiction Literary Manuscripts, Collection 184
Michael Kurland manuscript, Science Fiction Literary Manuscripts, Collection 185
John Norman manuscript, Science Fiction Literary Manuscripts, Collection 186
Frederik Pohl manuscripts, Science Fiction Literary Manuscripts, Collection 187
John Rackham manuscript, Science Fiction Literary Manuscripts, Collection 188
Cecil Snyder III manuscript, Science Fiction Literary Manuscripts, Collection 189
Brian Stableford manuscripts, Science Fiction Literary Manuscripts, Collection 190
Louis Trimble manuscript, Science Fiction Literary Manuscripts, Collection 191
E. C. Tubb manuscripts, Science Fiction Literary Manuscripts, Collection 192
William Walling manuscript, Science Fiction Literary Manuscripts, Collection 193
Jim Mohr papers, University Archives, Collection 194
Hugh Davis Graham papers, University Archives, Collection 195
W. Edward Orser papers, University Archives, Collection 196
Raymond Starr papers, University Archives, Collection 197
Slobodan B. Petrovich papers, University Archives, Collection 198
Renate Fischetti papers, University Archives, Collection 199
Grancel Fitz papers, Collection 200
James Hall Bready collection, Collection 201
Rita Colwell papers, Center for Biological Sciences Archives, Collection 202
France-TV records, University Archives, Collection 205
Edward Bafford recordings, Collection 206
George La Noue papers, University Archives, Collection 207
David Lewis papers, University Archives, Collection 208
Will Backstrom collection, University Archives, Collection 209
EAD-XML
In 2015, the Special Collections department of the Albin O. Kuhn Library at UMBC will begin to use Encoded Archival Description (EAD-XML) to create finding aids. Information about this project and the work created will be added to this page as it is finalized.
What is EAD-XML? Encoded Archival Description (EAD) is a standard format of XML that is used to create finding aids. XML is a mark-up langauge that is used for structured data or to make a document machine-readable - this means that a computer can parse out different sections and identify the sections by the XML tags. Why is it important? Creating finding aids using EAD allows archives and libraries to share their files and make them available in shared catalogs like ArchiveGrid. It also means that the finding aids are somewhat uniform, although how the finding aid is displayed to the user can vary quite a lot.
Want to learn more about EAD-XML and/or XML in general?
A resource list is available (opens as a PDF).
Implementation at UMBC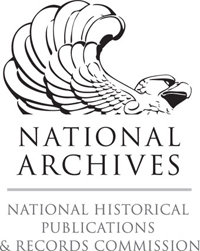 In 2014, UMBC was awarded a grant through the National Historical Publications and Records Commission (NHPRC) Access to Historical Records program. The project plan for the grant, "Implementation of an EAD compliant work flow at the University of Maryland, Baltimore County," includes standardizing collection level and finding aid data creation, repurposing data across multiple systems (PastPerfect, Aleph, and CONTENTdm), and using multiple standards (MARC, Dublin Core, and EAD3).
Want to learn more or ask questions?
For questions related to the NHPRC grant, the description manual, or EAD, please contact Special Collections Archivist Lindsey Loeper at lindseyloeper@umbc.edu.
For questions related to the use of MARC XML, please contact Catalog Librarian Vicki Sipe at sipe@umbc.edu.